One of the NLA's newest licences is the Corporate Web Republishing Licence (CWRL); an optional licence, it allows copies and excerpts of articles to be placed on organisations' websites. This is particularly useful for those companies who want to use the valuable publicity of media coverage to shine a light on their work.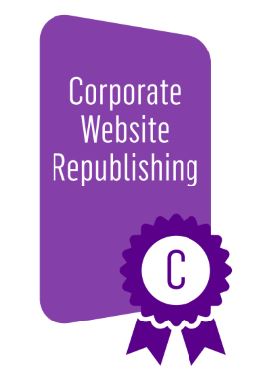 To date over 950 companies hold a CWRL, with over 23,000 articles featured. The licence also allows posting of media content onto social platforms.
Following a recent review NLA has launched a new "Micro" size banding for companies with a turnover of less than £2million. This alongside the existing three bands; small, medium and large, better reflects the uptake of the licence and creates an improved pricing structure for customers.
Henry Pettit, Head of Licensing for NLA, said of the new band: "Listening to feedback from clients, many small or start-up businesses really want to use the press coverage they receive by posting it on their website. The new banding for "micro" companies is about 13% cheaper than the "small" price point and will benefit well over 300 existing clients and many new ones in the future."
The new 'micro' band was introduced on 1st April 2019.
The new price is listed online at https://www.nlamediaaccess.com/default.aspx?tabid=141