Text Feeds – Commercial Partners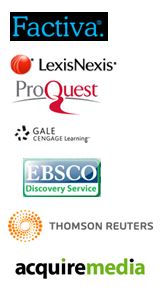 Publishers who add their content to the NLA eClips database can also request that NLA deliver xml feeds of their own content back to them – perhaps for archiving use or on their own websites, or on to third party clients. Current feed recipients range from Factiva to MSN.
The standardised delivery method, format, single escalation point and rights managed process make this beneficial to both publisher and recipient.
XML content can be delivered prior to UK publication, at a time agreed between the publisher and client.
To discuss how we can help supply your content back to you or to third parties please contact [email protected]
Text Feeds for the Visually Impaired
As well as managing XML feeds to publishers' commercial partners, NLA have been working with the Royal National Institute of Blind People (RNIB) for a number of years to aid those who are blind or partially sighted.
Publishers who have titles on the eClips database have the choice to 'opt in' to an XML feed delivery service that the NLA manages daily to the RNIB. The NLA makes over 100 newspaper titles available to RNIB as early as 01:00 on the morning of publication, allowing adequate time for RNIB to turn NLA-generated text files into several formats .
"We are delighted with the proactive partnership between NLA and RNIB and the tangible positive benefits it brings to our diverse community of blind and visually impaired users. Offering different formats according to individual needs means RNIB can ensure that the exceptional content created every day by NLA members can be shared with and enjoyed by our RNIB members at the same time as everyone else."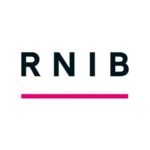 Clive Gardiner
Head of Reading Services at RNIB
If you are a newspaper or magazine publisher and want to find out more about how NLA media access can supply your news content to the RNIB to help those who are blind or partially sighted, you can enquire through [email protected]. NLA does not charge for these services