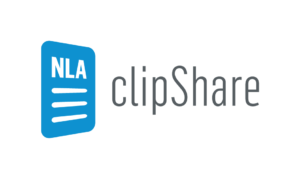 ClipShare gives newspaper and magazine publishers access to an archive of articles from over 200 titles dating back to 2006. As of July 2015, Clipshare will feature web content from many of these titles. ClipShare is available to over ~6,000 journalists in the UK. Publisher's own content is available free, whilst access to other publisher content is available on request.
This content is made available as a searchable resource with access to PDF images of the original articles through an online interface at nla-clipshare.com
ClipShare is a unique and invaluable desktop research tool for newspaper journalists and librarians.
ClipShare gives you the ability for the first time ever to search current and archived newspaper and magazine articles in the original context.
With ClipShare you simply add the relevant details for the search you are looking for; subject, key word, a specific newspaper between a date range; and all the stories that are found will be listed for you. The articles are made available as text or PDF.
There are other tools in the market that enable you to make historical and current searches of newspapers but none of these give you the added value of seeing the context of the articles in the same way as a ClipShare-generated PDF.
From July 2015, users will be able to search across millions of articles across all the national newspaper websites.
ClipShare is only available to UK newspaper and magazine publishers that are part of our eClips service. If you work for a publisher and would like access, please contact [email protected] for further information.
A User Guide and user FAQs are available on our blog, and the videos below offer some visual tutorials on key features.