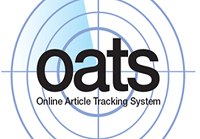 Online Article Tracking System
A large volume of newspaper web content is currently being republished online without publisher permission or credit.
The NLA Online Article Tracking Service (OATS) identifies and manage removal of content from infringing websites on the publisher's behalf, saving time and money. OATS tracks content republished on commercial and non-commercial sites, including blogs and forums, who – in many instances, may not be aware that they are infringing copyright. The OATS service aims to educate infringing domain owners on what can or cannot be copied and offer alternatives, such as direct publisher permission or crediting the relevant copyright owner.
Working with OATS, reiterates The Telegraph's commitment to protecting the copyright of our valuable news content whilst reinforcing a consistent strategic approach to our metered digital products and paid services"

– Sophie Hanbury, Content Partnership Director, Telegraph Media Group
To date (2018), NLA media access has contacted over 3400 domains with a 89% success rate of removal of infringed content for subscribing publishers, most of the national newspapers.
NLA can also offer detailed one off reports or access to the OATS system for publishers to use themselves.
To receive a copy of a recent report produced for a participating publisher, or more information on how the NLA can help stop online infringement of your content, please contact publisherservices@nla.co.uk or read our white paper here
Being a member of OATS has significantly reduced the time spent by the Sales team contacting
copyright infringers, enabling them to focus their energies on new sources of revenue generation

– Helen Wilson, Content Sales Manager, Syndication, The Guardian