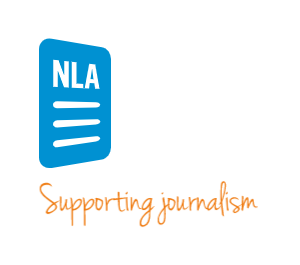 Rights licensing and content distribution

NLA Media Access (NLA) is a publisher-owned rights licensing and publisher services business with a core aim of supporting journalism.
We work on behalf of the UK's newspaper and magazine publishers. We license organisations to make paper and digital copies of newspaper, magazine and news website content.
The NLA currently licenses over 200,000 businesses and organisations ranging from large government bodies, PLCs, and limited companies to partnerships and public relations agencies.
Helping PRs and end users gain easy access to content
"As an organisation, we believe that a company needs to do more than just make profits. We are committed to being a force for good in all of the communities in which we operate. So, knowing that our NLA licence fee goes towards supporting initiatives such as Newspapers for Schools, is important to us; we're proud to be supporting these schemes through our licence."
"The world believes content should be free, but quality journalism costs money and it's not unreasonable for businesses that are profiting from that journalism to make a contribution."
– Martin Stott, CEO, Bulletin PR
NLA Indefinite Access
Increase access to your content to indefinitely.
Following further feedback from licensees, NLA launched a new licensing option as an alternative to Extended Access.
Indefinite Access grants users the right to access this content indefinitely* from the day it is published.
*subject to complying with the terms under the licence
NLA works to ensure that society benefits from publisher content
News is a keystone of society and NLA works to help bring content to those who might not otherwise have access. Through our continued work with the Royal National Institute of Blind People (RNIB) and our Newspapers in Schools scheme, journalistic content is reaching both the young and the visually impaired.
Newspapers for Schools
PDF format newspaper articles
Newspapers are an invaluable source of inspiration for students and can be a useful education tool for teachers too. Not all schools will have the ability, or the resources, to access every newspaper they would like to, so we have made a more accessible online database of over 150 national and regional newspapers, called Newspapers for Schools.
RNIB: Supporting people with sight loss
Providing accessible editions
Every day, 250 people start to lose their sight. By 2050, it's estimated that the number of people living with sight loss in the UK will double to nearly 4 million. RNIB's partnership with NLA is crucial to their work, helping them provide a wide range of popular and specialist magazines and newspapers in accessible formats through their Newsagent service.
Articles
140m

Print titles
9,000

Websites
4,300

Publishers
900

Latest news & blogs