"We are delighted with the monthly royalties we have been receiving from PLS since NLA media access started licensing our content"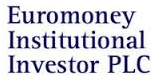 Paul Hunt
Deputy Finance Director, Euromoney Institutional Investor
"The NLA team look after us very well. They ensure we make the most of the services they offer and do this in a streamlined, painless way. The NLA income provides an increasingly valuable source of revenue for Tindle and one we do not have the in-house resource or expertise to manage independently. We are delighted with the royalties received from the NLA to date."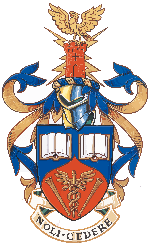 Sir Ray Tindle
Tindle Newspapers Ltd
"We are delighted with the royalties received from the NLA to date."
– Sir Ray Tindle, Tindle Newspapers Ltd
"NLA media access manages 'secondary licensing' (allowing agencies and clients to monitor press activity) of magazine content on behalf of publishers. An insight from Andrew Horton, a director at Time Inc, on the reasons behind the Time Inc switched from the Copyright Licensing Agency (CLA), to NLA media access and how it is going over a year later.
As the director responsible for driving Time Inc's syndication and licensing, I've got more than a healthy interest in revenue streams resulting from primary and secondary licensing. Although secondary licensing might not be as glamorous as launching Living Etc in Indonesia, Woman & Home in South Africa or developing new revenue streams from brand licences, it is nonetheless an important income stream for publishers and one that requires a small investment (time only) for a real return.
I knew that the Economist had switched its licensing to the NLA and been rewarded with a 35% compound growth in revenue. So, working with the Professional Publishers Association (PPA), Time Inc and other magazine publishers reviewed proposals from the NLA."
"The NLA is a publisher-owned business, and is focused on and has a great track record in delivering revenue growth for its members. It has a particular strength in the media monitoring market where Time Inc's content is actively copied by businesses across the UK.  The business model is very effective – if Time Inc's content is 'clipped' and supplied to an organisation by a media monitoring agency, the NLA is advised of the quantities and licenses the agency and business accordingly. The magazine publisher mandates the NLA (via the PLS) to do this on their behalf. In return, we get a monthly royalty cheque. It's that simple. For Time Inc, the switching decision was straightforward and our royalties have grown over the last year as a result. I appreciate that will not necessarily be the case for all publishers. The PPA, NLA and PLS can assist you in reaching a decision for your own publishing house. I simply wanted to let magazine publishers know that there is a choice."

Andrew Horton formerly director at Time Inc,  which produces over 60 iconic media brands, reaching 26 million UK adults.  He was responsible for Time Inc's international activity, content syndication, brand licensing and commercial partnerships.

Andrew Horton
formerly director at Time Inc